About This Game

THE YEAR IS 1666, it is an Age of Darkness. The structure of law and order has collapsed, plunging England into its darkest period. Witch Finders commissioned to uncover and prosecute witches roam the countryside. Accusations of Devil Worship require no evidence of guilt. Most of the accused are women: outcasts, widows, the poor, and the elderly. The most vulnerable members of society, who have nobody to protect them.
As a young orphan girl, you've always had a gift. An occult power which you've kept a secret for all of your life. After being falsely accused of Witchcraft and sentenced to death, an unforeseen twist of fate sets you free again, but your life as you knew it is over. Hunted by the King's henchmen, your only chance of escape is to learn to embrace your supernatural gifts to survive, and set off on a harrowing journey to discover the occult mysteries surrounding your hidden past.

Download and preview the game's first Chapter for free.
A mature dark-fantasy tale with adult themes and controversial subject-matter.
Detailed animations and cinematic visual effects, with 640×360 graphics resolution.
An epic musical score and thrilling sound effects.
Characters fully voiced by professional actors.
Over 100 different locations to discover, illustrated and brought to life with animated effects.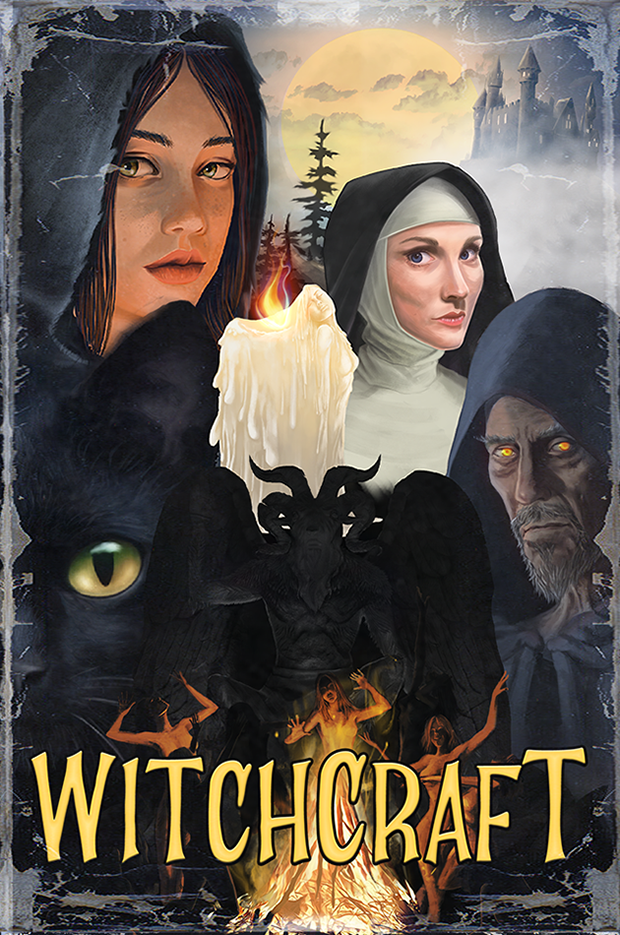 Mature Content Description
The developers describe the content like this:

Cartoonish violence, blood and gore, but not extremely graphic due to low-resolution art style.

Scenes depicting male and female nudity, but not extremely explicit or graphic due to low resolution art style.